"This best decision I've made for Alfie's well-being and separation anxiety."
- Hailey Goldwin, @HarperCo.
At Bones & Harmony our goal is to
offer our canine guests, A loving and enriching experience.
OUR REVIEWS
- WHAT THEY SAY ABOUT US -
A MODERN DOG DAYCARE
- LIKE NO OTHER -
How to get started with us
at Bones & Harmony?
OUR FACILITIES
- CREATED FOR YOUR DOG IN MIND -
Everyday is a leg day in the Dognasium!
Fitted with rubberized flooring (not concrete) to absorb the shocks and joints of repetitive jumping and romping. Yep! We have Arnie's and Dr Harry's approval.
Exercising the mind - is just as important as exercising the body.
Our canine guests are provided with different mental enrichment games. They can also kick back and watch DOGTV.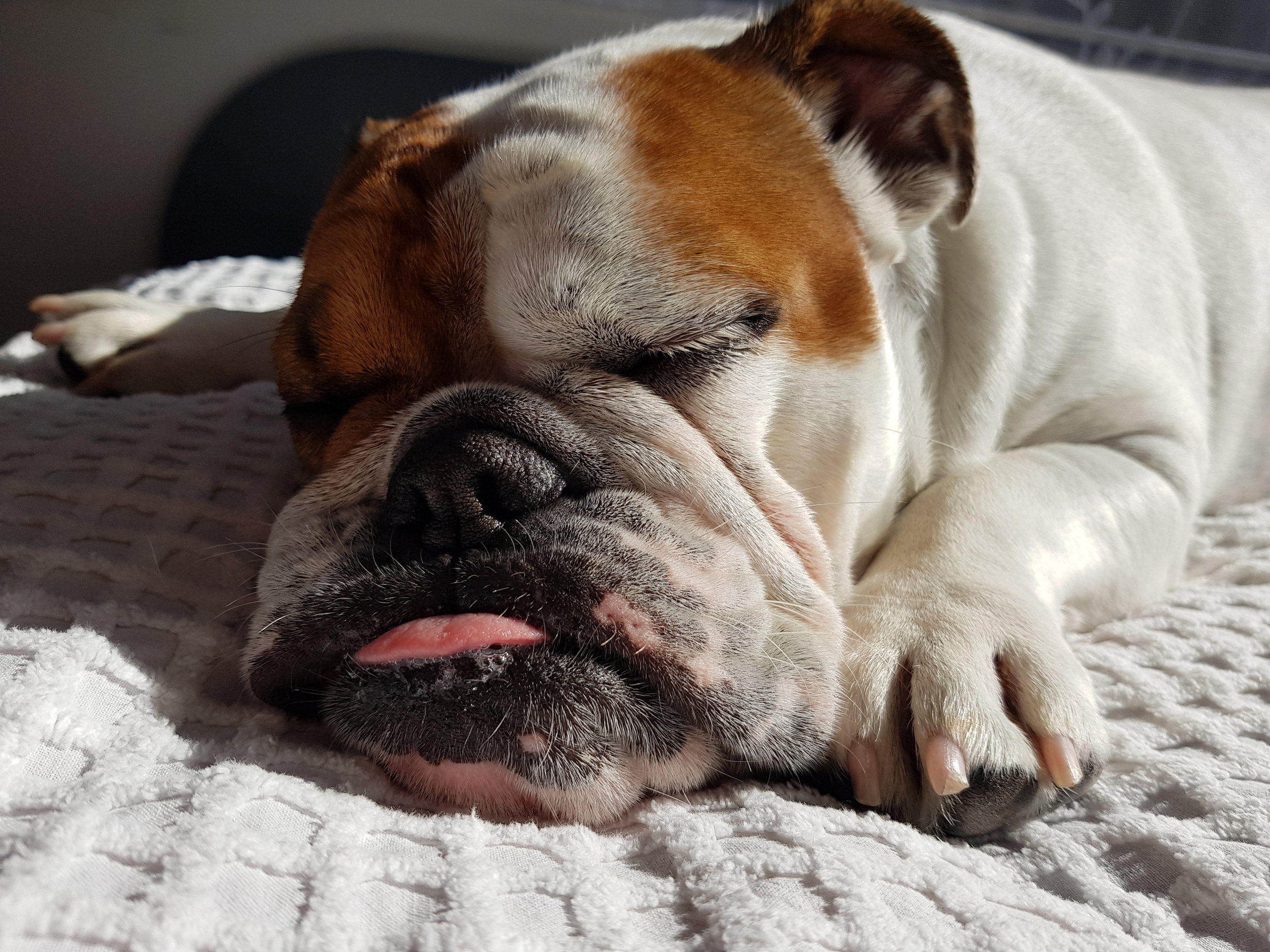 Zen out by the large Mandela murals and endless off-the-floor beds.
Our canine guests can feel calm and relaxed before home time, as they as drift off by the scent of DoTerra Lavender from a heat-free diffuser!
DOGGY VALET
- CREATED FOR YOU IN MIND -


complimentary Doggy Valet
1) Book your dog into doggy daycare.
2) Drive next to the roller door entrance - No need to get out of car.
3) A staff member will escort your dog into doggy daycare.
4) Drive off and have a fabulous day!
5) Same spot, see you at pick up time and we'll pop your tired and happy dog back in the car.
NEVER MISS OUT
- BookingS made easy, JUST for you -
Bones & Harmony will create your furry friend an online profile when you join our pack.
You can then book him/her into doggy daycare via our easy online Booking System - just like you would a Yoga Class!
CONTACT US
- THROW US A BONE ALREADY! -
INSTAGRAM
- GIVE OUR INSTASTORIES A SNIFF -
we service our doggy daycare to clients in:
Melbourne, Abbotsford, Richmond, Hawthorn, Hawthorn east, Kew, Kew east, Cremorne, Burnley, North, Brunswick, Thornbury, Preston, Northcote, Fitzroy, Clifton hill, Brunswick East, Alphington, Reservoir, Coburg, Ivanhoe, Brunswick West, Heidelberg, Heidelberg Heights, Reservoir, Carlton, Carlton North.